Dealing with Insurance Companies
The financial burden and need for ongoing medical care after a stroke make it essential to understand your health plan benefits. Here are some practical tips on dealing with health insurance companies after stroke.
1) Locate Your Insurance Policy Documents Make sure you have a copy of your health insurance policy.
2) Understand Your Policy: Review your policy carefully to understand the coverage it provides. Pay attention to details such as inpatient care, outpatient care, rehabilitation services, prescription medications, and medical equipment. Knowing the specifics of your policy will help you make informed decisions and ensure you receive the benefits you're entitled to.
3) Reach Out to Your Insurance Company: Contact your insurance company if you are unsure about what is covered, need to find in-network providers or have other questions.
4) Stay In-Network: Whenever possible, choose healthcare providers and facilities that are within your insurance network. In-network providers have pre-negotiated rates with your insurance company, ensuring that you pay lower out-of-pocket costs. 
5) Get Prior Authorization and Pre-Certification: Certain medical procedures, therapies, or medications may require prior authorization or pre-certification from your insurance company. Work closely with your healthcare provider to ensure that all necessary approvals are obtained before proceeding with any treatments (especially in non-emergency situations). Failure to do so could result in claim denials or increased financial responsibility.
6) Keep Detailed Records: Maintain a comprehensive record of all your medical bills, insurance claims, correspondence with the insurance company, explanation of benefits (EOBs), and any other relevant documents. This documentation will help you track your expenses, monitor the status of your claims, and provide evidence in case of disputes or appeals. Also keep records including a list of the facilities where you were hospitalized, procedures and services you received, medical providers that were seen, and equipment that was provided.
7) Review Bills for Accuracy: Ask for a copy of your bill from the facility where you were hospitalized and keep all statements from providers. Review these for accuracy and compare them with the insurance company's explanation of benefits (EOBs).
8) Ask for a Case Worker: When dealing with an insurance company, call and ask for a case worker so you do not have to explain the situation every time you call for help. Additionally, consult with healthcare professionals, social workers, or hospital case managers who specialize in stroke recovery. They can offer valuable insights and assistance in navigating the insurance landscape.
9) Understand Insurance Terms: Here is a list of frequently used insurance terms that are important to know:
Co-insurance – The percentage that an insured individual must pay toward the cost of medical services.
Co-payment – A fixed fee that an insured individual must pay toward specific services such as office visits. This fee is usually a flat fee and not expressed in percentages.
Deductible – The amount an insured individual must pay out of pocket for services before a health plan begins covering costs.
Explanation of Benefits (EOBs) – These are statements sent to insured individuals from their insurance companies. These statements explain what costs have been covered, which claims have been denied, and the patient's payment responsibility.
In-network – An insurance company will have a network of providers and facilities that have negotiated discounted rates with them. These particular providers are considered "in-network".
Lifetime Maximum Benefit – This is the maximum amount that a health plan will pay toward medical claims in an insured individual's lifetime. No additional payments will be made by the insurance company once an individual has reached the lifetime maximum benefit.
Maximum Dollar Limit – This is the maximum amount of money the insurance company will pay in a specified period of time toward an individual's medical claims. Limits may be based on the type of illness or type of service.
Out-of-Network – These are the providers and facilities that do not participate in an individual's health plan. Insured individuals will pay a higher percentage of costs if they use an out-of-network provider.
Out-of-Pocket Maximum – This is the maximum amount an insured individual must pay for coinsurance in a specified period of time (usually a calendar year). It does not include the amount the individual must pay for their deductible. There is usually an out-of-pocket maximum for your in-network claims and a different out-of-pocket maximum for your out-of-network claims.
10. Understand Appeal Procedures: If your insurance company denies a claim, you have the right to appeal their decision. Familiarize yourself with your insurance company's appeal procedures and timelines. Gather all relevant medical documentation and seek support from your healthcare team to strengthen your case. In some cases, enlisting the help of a healthcare advocate or an attorney specializing in insurance claims may be beneficial.
Dealing with health insurance companies can be a lengthy and frustrating process. However, it's crucial to remain persistent and advocate for yourself throughout the journey. Remember, your health and well-being are worth fighting for.
For more information about dealing with insurance companies, you can visit the following link: www.stroke.org




Newsletter Sign Up
Stroke Rehab Guide
--->PDF Download<---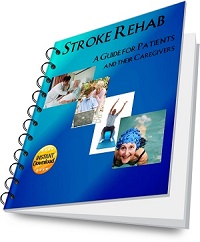 Shop Rehab Products at Amazon
As an Amazon Associate I earn from qualifying purchases.
DISCLAIMER: THIS WEBSITE DOES NOT PROVIDE MEDICAL ADVICE. All content on www.stroke-rehab.com is for informational or educational purposes only, and does not constitute professional medical advice, diagnosis or treatment. Always seek the advice of your physician or other qualified healthcare provider regarding your healthcare concerns, and never disregard professional medical advice or delay in seeking it because of something you have read on this website. See the disclaimer and privacy policy page for more information.