---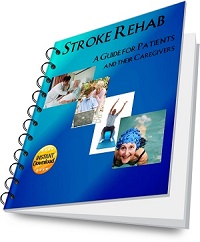 Stroke Rehab Guide      Exercises Included!   CLICK HERE
Get your stroke rehab questions answered by a therapist! CLICK HERE
Jul 28, 18 08:49 AM

Question: My husband had a vertebral artery dissection causing a minor stroke 9 years ago. Recovery was rapid without incident. Now he seems to be having

Jul 11, 18 06:27 AM

Read stories and get inspiration from stroke survivors.

Jun 28, 18 07:57 AM

Question I had a TIA (Transient Ischemic Attack)stroke last nov 2017. I experience temporary paralysis on the left side to my arm, hand, mouth and face.
Share your stroke
treatment or exercise
recommendation.
Click Here

Share your stroke survival story - CLICK HERE!