---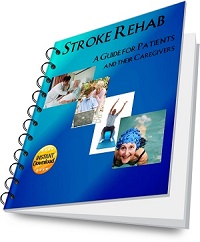 Stroke Rehab Guide      Exercises Included!   CLICK HERE
Get your stroke rehab questions answered by a therapist! CLICK HERE
Jan 09, 18 11:03 AM

How do you improve patient's hand, fingers, and leg movement? Please tell me some exercises for my mother. Thanks. Answer: If your mother already has

Jan 09, 18 11:00 AM

Stroke recovery questions and answers. Submit your own question if you can't find the answer you need.

Jan 09, 18 10:53 AM

Emotional and mental issues are not uncommon after stroke. Discover what you should do if your loved one is experiencing such issues.
Share your stroke
treatment or exercise
recommendation.
Click Here

Share your stroke survival story - CLICK HERE!