---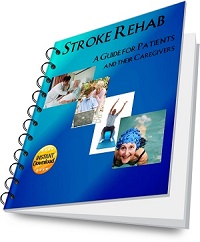 Stroke Rehab Guide      Exercises Included!   CLICK HERE
Get your stroke rehab questions answered by a therapist! CLICK HERE
Apr 15, 18 04:23 PM

Emotional and mental issues are not uncommon after stroke. Discover what you should do if your loved one is experiencing such issues.

Mar 28, 18 08:00 AM

Question: Hello, my name is Jay Katz. I had a stroke eleven years ago and I still am unable to walk. My right side is ataxic, but not spastic. There is

Feb 20, 18 03:09 PM

Read stories and get inspiration from stroke survivors.
Share your stroke
treatment or exercise
recommendation.
Click Here

Share your stroke survival story - CLICK HERE!