Stroke Rehab e-book: A Guide for
Patients & Caregivers 

Overwhelmed by the stroke rehabilitation process?

Do you need exercises that you can do at home?   

Experiencing information overload from the internet? 

Looking for caregiver resources or stroke support groups?
FINALLY, a stroke rehab guide written with patients & caregivers in mind!

Stroke Rehab: A Guide for Patients & Caregivers  is a ONE OF A KIND downloadable pdf book that can answer your stroke-related questions and guide you through your rehabilitation journey.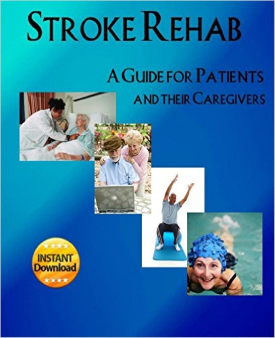 SAVE NOW!
2nd Edition Reduced to $9.99
The 3rd edition is coming soon, so the 2nd edition is on sale for $9.99. Order the 2nd ed. now and automatically get the updated 3rd ed. for FREE when it's released.
---
What you'll receive in this guide:

Techniques of stroke rehabilitation to use at home
List of stroke resources 
Adaptive and home exercise equipment available
All-in-one-guide that is easy to understand. 
Over130 photos of easy to follow exercises
Progressing your home rehabilitation program
Answers to questions submitted by stroke patients & caregivers
Affordable cost with immediate delivery as a simple pdf download.
Topics covered include:
Rewiring the Brain (Neuroplasticity) 
Improving Sensation (Sensory Re-education)
Edema Management (Controlling Swelling)
Cognitive Retraining (Brain Exercises)
Dysphagia, Dysarthria, & Oral Facial Exercises
Aphasia (Communication Disorders)
Adaptive Equipment to Make Tasks Easier
Equipment Suggestions for Home Exercise
Adaptive Clothing to Make Dressing Easier
Stroke Websites & Resources
Caregiver Websites and Resources
Stroke Support Group Information
Clinical Trial Information
Constraint Induced Movement Therapy
Answers to Questions Submitted by Stroke Patients and Caregivers
Sample Questions Answered:
How soon can I fly after a stroke?
What can I do to for shoulder subluxation?
Why does my loved one lack motivation?
How should we deal with mood swings?
What is the treatment for flaccid stage of stroke?
Is there treatment for vision problems after stroke?
How do you treat left side neglect?
How can you decrease excessive drooling after stroke?
Is there a typical stroke rehab plan for a patient?
What kind of massage is appropriate for a stroke patient?
What can be done for the patient who feels like they are falling?
What can be done to help urinary incontinence after stroke?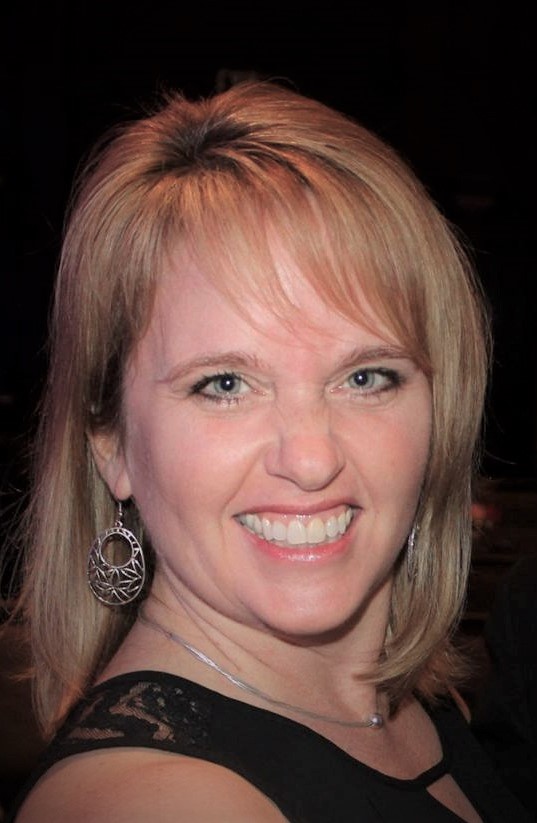 About the Author:
Karen Murray is a rehab professional that has worked for over 27 years as a licensed occupational therapist and has extensive experience working with stroke patients. The author's experience includes:
Master's Degree in Occupational Therapy

Bachelor's Degree in Kinesiology/Health Promotion and Fitness.

Certified Stroke Rehabilitation Specialist

Certified Hand Therapist

ACE Certified Personal Trainer

Certified in Saebo fitting

Certificate in Advanced Practice in Hand and Upper Quarter Rehabilitation from Drexel University

Trained in various stroke rehab techniques

LSVT Big Certification for Parkinson's
Stroke rehabilitation is her passion, and she has written this book to aide stroke survivors and their caregivers.
Stroke Rehab e-book: A Guide for Patients & Caregivers 



Ordering Information
The only format available is pdf. No hard copies.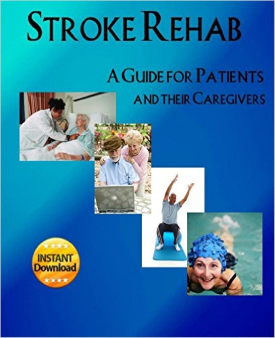 Order now for $9.99
Immediate pdf download

Hard copies are not available,
this is a pdf download.
DISCLAIMER: THIS WEBSITE DOES NOT PROVIDE MEDICAL ADVICE. All content on www.stroke-rehab.com is for informational or educational purposes only, and does not constitute professional medical advice, diagnosis or treatment. Always seek the advice of your physician or other qualified healthcare provider regarding your healthcare concerns, and never disregard professional medical advice or delay in seeking it because of something you have read on this website. See the disclaimer and privacy policy page for more information.