---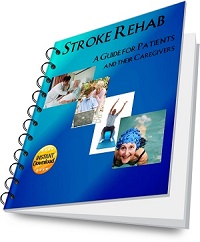 Stroke Rehab Guide      Exercises Included!   CLICK HERE
Get your stroke rehab questions answered by a therapist! CLICK HERE
May 16, 18 09:36 PM

Question: My partner had a stroke almost one year ago. He used to be a real go-getter, very active physically, and went non-stop. Now he has a hard time

May 09, 18 02:26 PM

Question: My husband who is 61 years old has many, many health problems. Heart disease, kidney, liver disease, server brain atrophy, vascular issues,

May 09, 18 02:13 PM

Read stories and get inspiration from stroke survivors.
Share your stroke
treatment or exercise
recommendation.
Click Here

Share your stroke survival story - CLICK HERE!